25 May 2021
Just think how awkward puberty is, and throw in blindness or low vision in with that too. Overpowering smells, blood, hair growing in unfamiliar places. It's a whirlwind.
True to its name, Vision Australia Radio's podcast series Nothing's off Limits delves into the uncomfortable topics of personal care from a blindness and low vision perspective.
Speaking to hosts Polly Goodwin and Tess Herbert, Vision Australia occupational therapist Amy Matthews said new innovations in period care has made taking care of menstruation a lot easier for those with vision conditions.
Something I really like for a client who is struggling with pads and lining them up or having issues with leakage is period pants," Amy said.
They're a fairly recent development and they're just like regular underwear except the pad is built in so you don't have to work out where the sanitation bin in the toilet dealing with changing pads potentially when you're out."
Of course, lining up a pad can still be done with a few tips and tricks.
Start with using pads with wings, and if you line up the wings with the little double seam in the front of your underwear, it's a really good guide, because if it's too high or two low you can get leakage out the top or the bottom.
Author Emma-Mae Schmidt said it's hard to understand periods as many of the resources are very visual and education at school didn't do enough to prepare her for what to anticipate.
I did feel a little deprived as to what to expect," she said.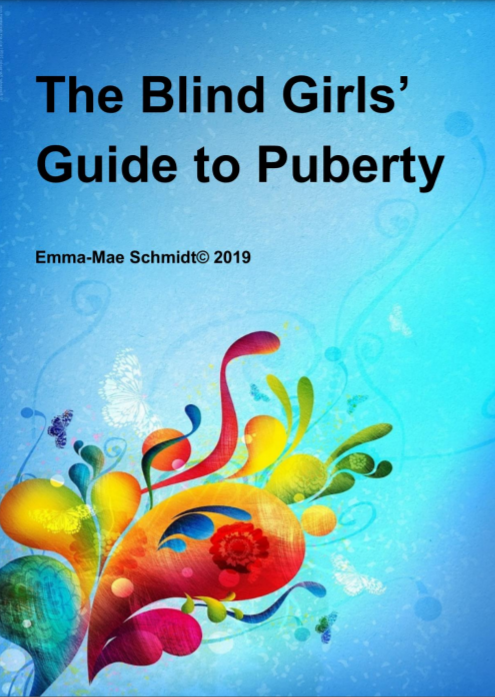 That spurred her to write "The Blind Girl's Guide to Puberty", and give girls with vision conditions a truly descriptive resource for what to expect and what to do after getting your period and understanding female anatomy.
For more on her book and to listen to Emma Mae Schmit's interview, listen to the full episode of Nothing's Off Limits below.
Nothing's Off Limits will air across the Vision Australia Radio network at 9pm local time every Wednesday, beginning May 5. Each episode will also be repeated at 9.30pm local time every Sunday (9pm Saturdays in Adelaide).
Episodes will also be available as podcasts from the Vision Australia website, Podbean, and Spotify.
The 10-episode series life's aims to tackle life's more awkward, embarrassing and uncomfortable topics from a blindness and low vision perspective.