About Us
Vision Australia Radio in Shepparton has been broadcasting for 11 years, and been supported by some of the most well-known announcers in the Goulburn Valley.
Current identities include Rod Kilgour and Pat Florence (pictured), with John Harbord play a large role in bringing Vision Australia Radio to Shepparton.
You can hear us on FM 100.1, operating from our centre on the corner of Archer St and Channel Rd. We present readings form the Shepparton News, and all the regional papers within our listening area.
Listener feedback is very important to us so please free to call Pam, Radio station coordinator for Shepparton on 5831 9400 with your ideas or comments.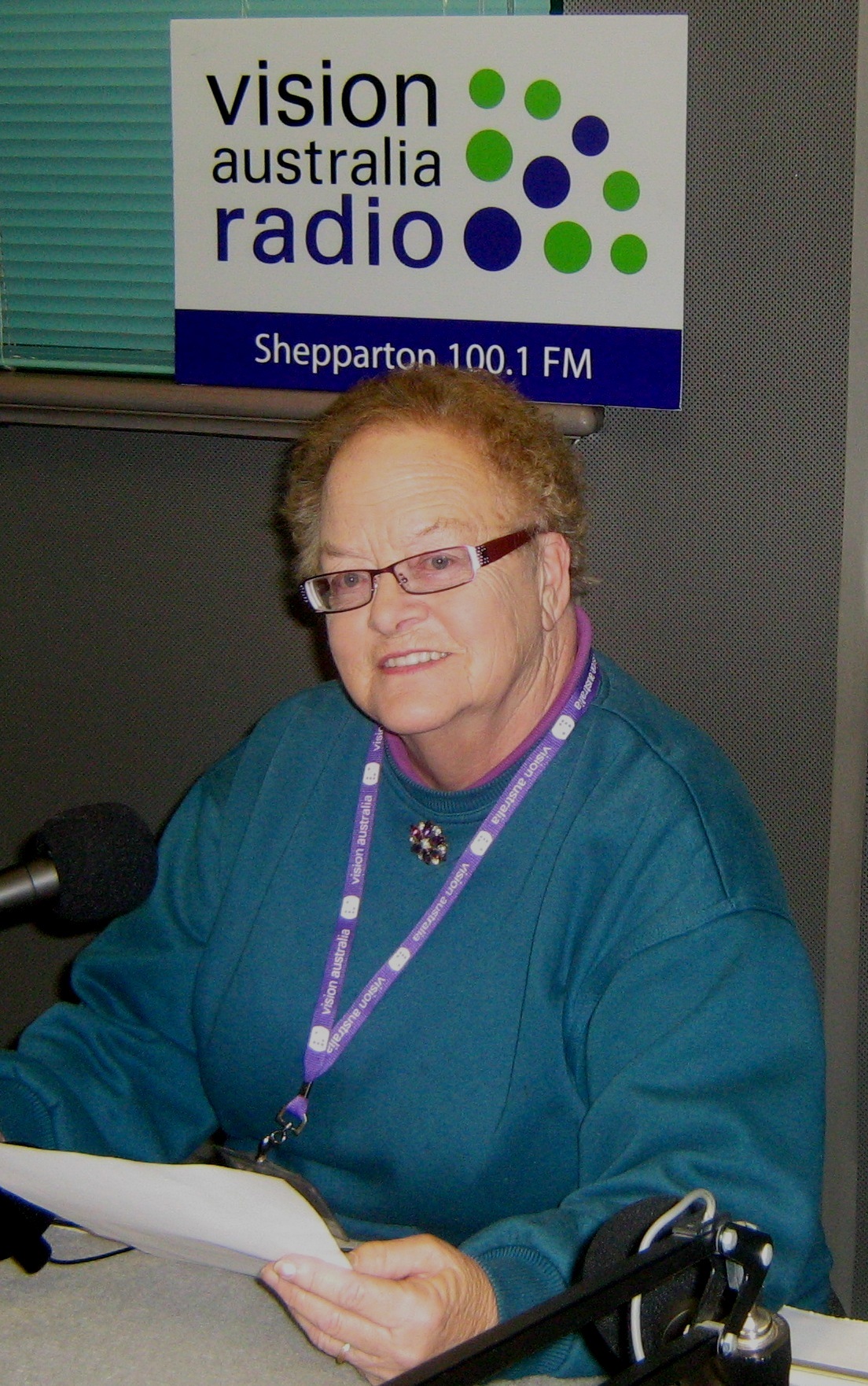 Contact VAR Shepparton
Address: Cnr Archer Street and Channel Road, Shepparton VIC 3630
Telephone: 03 5831 3555
Fax: 03 5831 2446
Email: var-shepparton@visionaustralia.org