05 May 2021
Melbourne based bodybuilder Jason Whiter and American Paralympian Tyler Merren speak to the Nothing's Off Limits podcast about maintaining their fitness.
Sometimes the hardest thing about the gym is getting there in the first place.
For blind bodybuilder Jason Whiter, his biggest challenge is dodging discarded weights on the floor.
The Melbourne real estate agent usually fits in three gym sessions a day. Yep, three a day.
Speaking to Vision Australia's Nothing's Off Limits podcast, Jason says maintaining your physical wellbeing shouldn't be harder for people with a vision condition, but challenges still exist.
I ended up getting an orientation and mobility expert come in and have a look at the gym," he said.
I would just use my cane to navigate around, as long as I memorised where all the overhanging bars could be and really using my hearing so I could hear someone training next to me."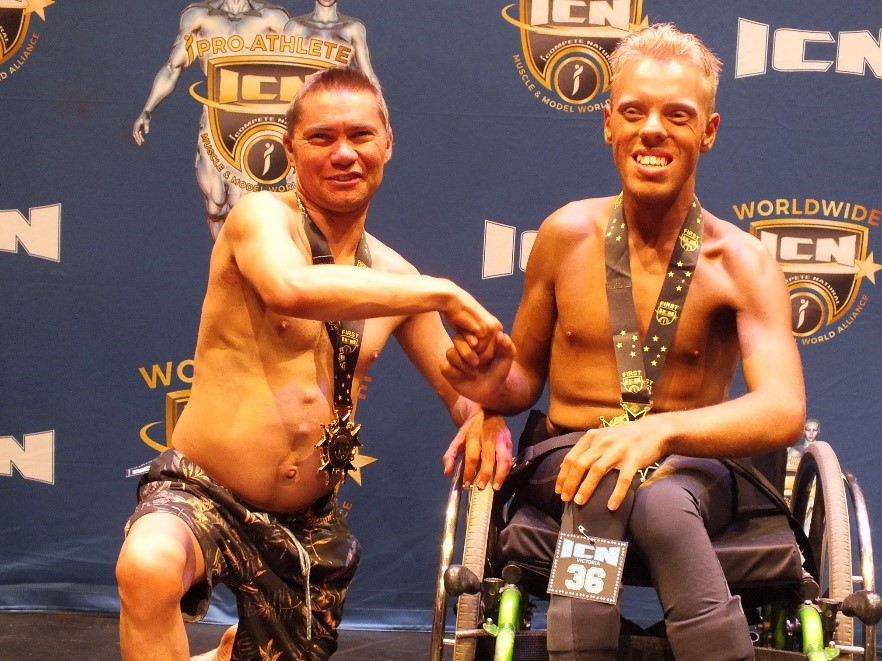 Jason also has a few extra challenges to overcome. After numerous transplants and complications to his eyesight due to diabetes, he's had to alter a few workouts and diets to make sure he doesn't hurt himself unnecessarily.
Another challenge is finding a personal trainer that can adapt to his needs. 
They basically want to train you as if you could see," he said.
You have to be sure that they're able to audibly describe the exercise."
Paralympian and personal trainer Tyler Merren understands Jason's troubles. 
Someone who is visually impaired might not have a clue what a push up is or how it works or what your body is supposed to do," he told the podcast.
So in teaching someone who is visually impaired the biggest difference is the hyper level of description involved.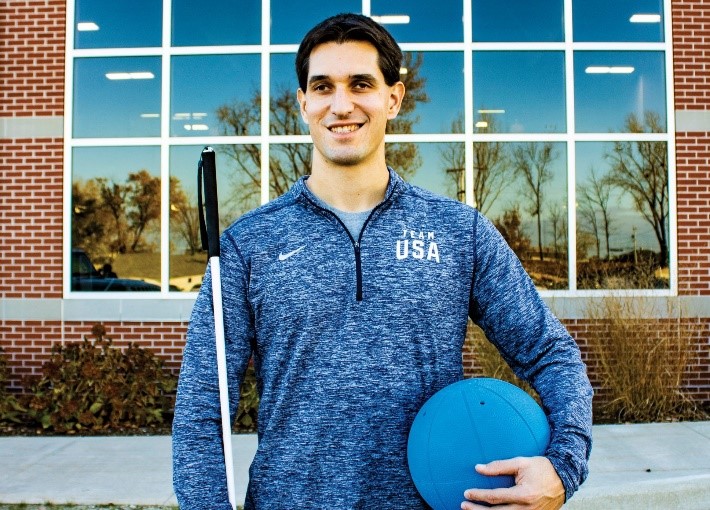 The nuances of how the body is supposed to feel. It's almost overkill with the amount of description you need to give because there are so many things you can miss."
Maintaining fitness, personal wellbeing and nutrition is the theme of Vision Australia Radio's first episode of Nothing's Off Limits.
Episode one of Nothing's Off Limits is available now. Listen here or on the player below.
Nothing's Off Limits will air across the Vision Australia Radio network at 9pm local time every Wednesday, beginning May 5. Each episode will also be repeated at 9.30pm local time every Sunday (9pm Saturdays in Adelaide).
Episodes will also be available as podcasts from the Vision Australia website, Podbean, and Spotify.
The 10-episode series life's aims to tackle life's more awkward, embarrassing and uncomfortable topics from a blindness and low vision perspective.