09 September 2021
To celebrate International White Cane Day on 15 October 2021, Vision Australia Radio have partnered Platinum Cre8ive in support of their White Stick Fest – an online collaboration of music artists supporting awareness on a day that celebrates the achievements of blind and low vision community members.
"We are excited to bring together headline blind and low vision artists like local performers Michael Leonardi, Rachael Leahcar from The Voice 2012, Lara Nakhle from The Voice 2012 and International performers, The X Ambassadors, Andrea Begley, Diane Schuur and the Airmen of Note, Cobhams Asuquo and Tom Sullivan. The power of White Stick Fest is our ability to connect high calibre artists with communities all over the world. We are trying to make White Stick Fest as accessible and inclusive as possible, delivering world class performances right to your device." said Duncan Steward, the owner and founder of Platinum Cre8ive.
White Sticks Fest will also feature performances from sighted contemporaries, including Magic Giant, The Wiggles, Rick Price, Joan Belgrave and Georgia and the Vintage Youth. Supporting the inaugural White Stick Fest as an event sponsor is tour operator Cocky Guides, who specialise in presenting destinations for blind and low vision travellers. White Stick Fest will broadcast on 15 October 2021, online at www.whitestickfest.org
Like, follow and share White Stick Fest on Facebook, Twitter, and Instagram for artist updates, latest news, and exclusive interviews prior to the broadcast.
Check out the current artist line up for White Stick Fest 2021:
Australian Blind and Low Vision Performers:
Michael Leonardi
Rachael Leahcar
Lara Nakhle
Connor Wink
Robert Cini
Kirsten Busby
International Blind and Low Vision Performers:
X Ambassadors
Diane Schurr and the Airmen of Note
Tom Sullivan x
Andrea Begley - Winner of the Voice UK
Shay Winn - American Idol contestant
Christian Guardino - Golden Buzzer winner on America's got Talent
Vernon Barnard - Runner up the Voice South Africa
Luan Pommier - Finalist on France has got Talent
Cobhams Asuquo - Singer, Songwriter & UN ambassadors for peace based in Nigeria
Ginny Owens - critically acclaimed Christian singer
Benarda Music - Eurovision song contest participant now based in Switzerland
Denise Leigh
Blind Joe
Mac Potts
Caitlin Smith
Mark Laurent
Other Sighted Performers:
Magic Giant
The Wiggles
Rick Price
Tate Sheridan
Joan Belgrave
Eran James
Georgia and the Vintage Youth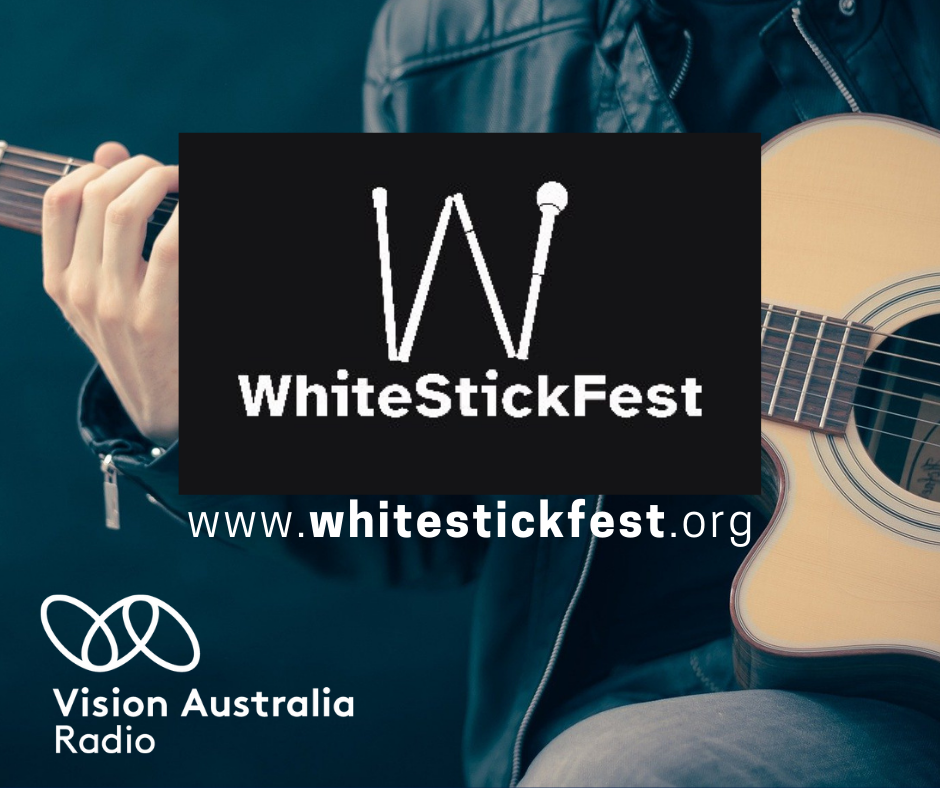 About Platinum Cre8ive
Platinum Cre8ive provides management services for the creative industries.
We specialize in publicity and opportunities through innovative management, technology, and career development. Our focus in on managing and representing artists with disabilities and with 25 years business experience behind us, you can concentrate on the creation whilst we do the rest. It takes a dedicated team to build a successful entertainment career.
For more information visit www.platinumcre8ive.com
About Cocky Guides
Since launching in August 2018, Cocky Guides have specialised in providing unique, multisensory adventures for the blind and low-vision community.
More than 400 travellers have visited over 40 destinations with Cocky Guides, who have been recognised as an outstanding new tourism business, nominated as finalists in the prestigious 2019 NSW Tourism Awards and the winner of the Start-Up Superstar at the 2020 Western Sydney Awards for Business Excellence.
For more information visit www.cockyguides.com.au