20 November 2018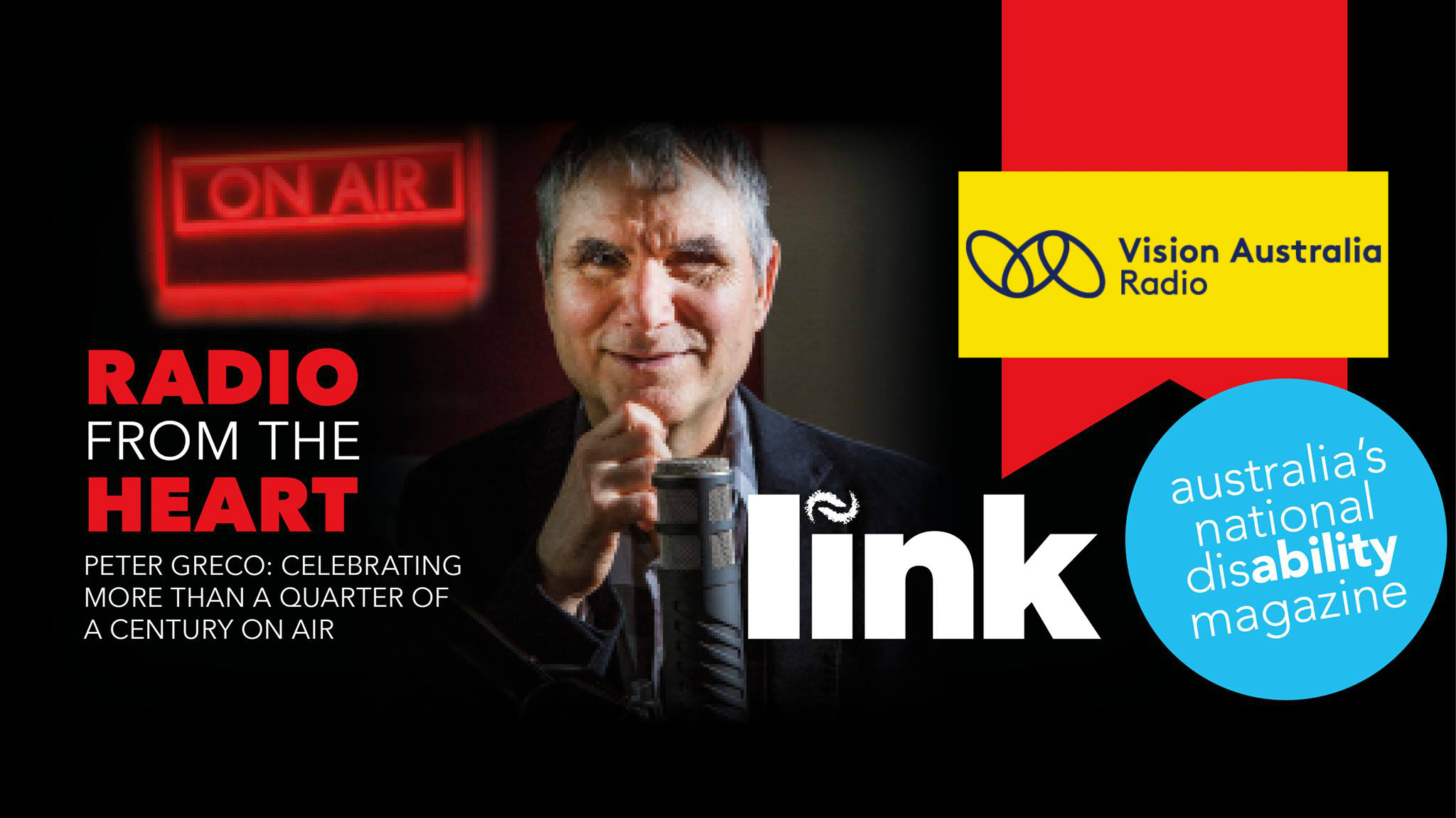 We recently announced that Vision Australia Radio is partnering with The Australian Podcast Awards 2019 in Sydney, The Other Film Festival in Melbourne this November and of course again supporting Vision Australia carols by Candlelight this December by providing an audio described version of the event across our nationwide network, now we announce the arrival of an exciting new partnership with Link Disability Magazine.
The partnership that 'links' Vision Australia Radio listeners to the hugely popular and informative disability magazine on radio, is also linking the magazine's readers to the great content we have on offer across our radio network in the way of a 30 minute weekly reading program that is currently undergoing a trial on Vision Australia Radio Adelaide and soon will air across our network in Western Australia, South Australia and Victoria.
As well as reading articles from the magazine so that the blind and low-vision community can also enjoy their great content the program will gradually include more interviews with those featured in the publication to continue the conversation from a VAR perspective.
Through the partnership, Link Disability Magazine is more accessible to people who are blind, have low vision or a print disability, standing true to its charter of being "accessible to all". Link Disability Magazine continues to break down stereotypes, explore taboo topics, generate conversation and support change. As Australia's only cross sector disability magazine, Link Disability Magazine is in its 34th year of providing support, encouragement, connections to services and industry and entertainment. 
Keep listening to your local Vision Australia Radio station for more developments around the roll out of the radio program and in the meanwhile, head to our podcast feed to hear what's gone to air in South Australia thus far. You can listen to the first episode by going to this link: https://varadio.podbean.com/e/link-on-air-2-nov-2018/and episode two by heading to this link: https://varadio.podbean.com/e/link-on-air-09-nov-2018/
Vision Australia Radio appreciate the support of Link Disability Magazine and the team at Blend Creative the socially inclusive design firm, for helping us get the program off the ground.