21 June 2019
Love food? Enjoy cooking? If the answer to either of those is yes, you'll love our new weekly food program, Food For Thought.
Hosted by foodie Joy Nuske, who is blind, Food For Thought is a show for food lovers, featuring recipes, restaurant reviews, interviews and more from the culinary world.
As Joy says, "us blind folk love a challenge, let us cook up a storm!"
Along with the latest from the food world, Joy and fellow Vision Australia Radio volunteer presenters will shine the spotlight on accessibility in the food industry.
They'll help listeners learn about what's new in the design world to make restaurants and public spaces more accessible to people who are blind or have low vision, or live with other mobility restrictions.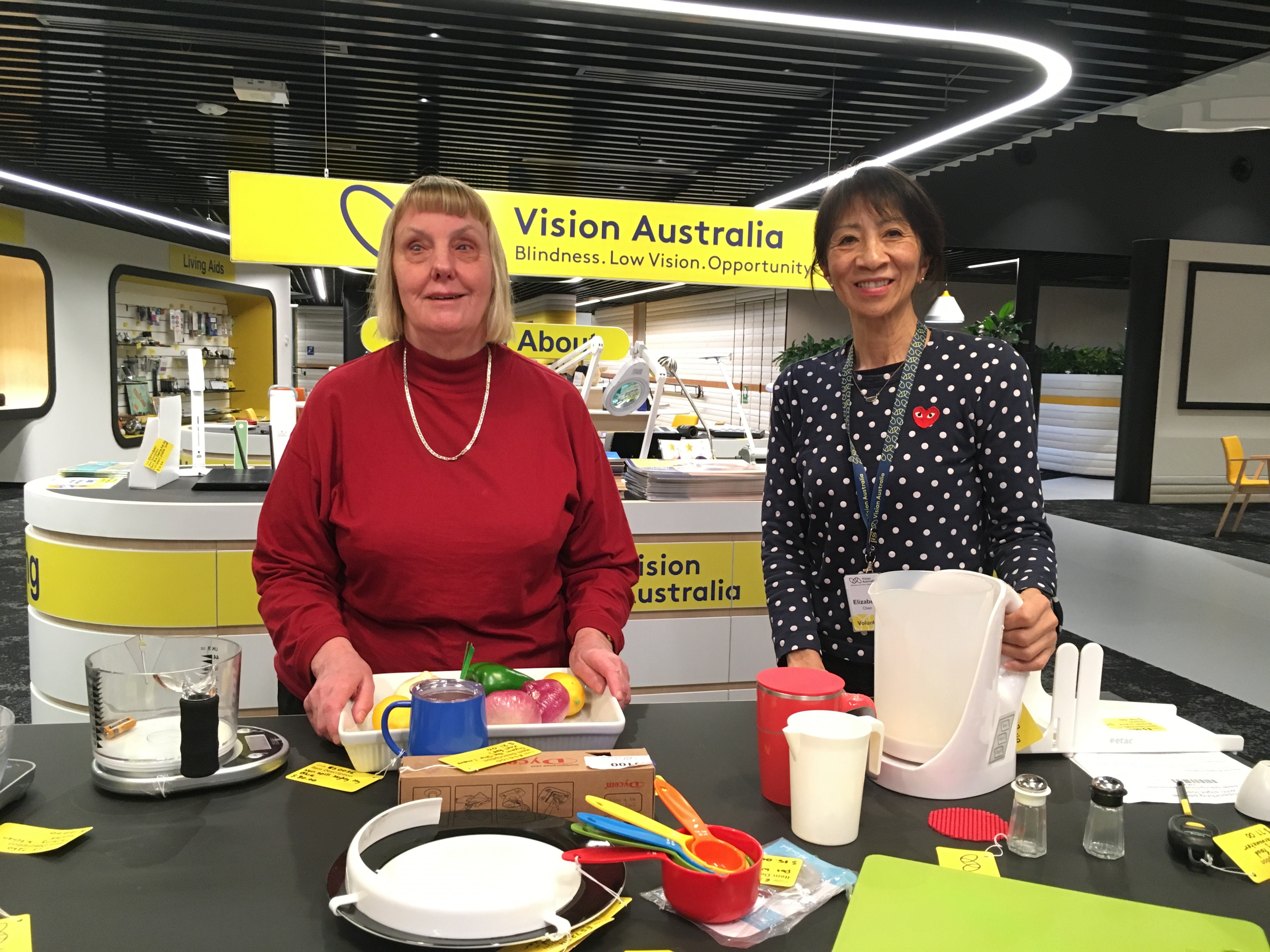 The team of passionate food lovers will ask who's leading the charge by offering braille menus at their establishments, what cooking aids are available to make preparing food that little bit easier, and of course share their favourite food articles.
The presenters are also excited to share some of their own recipes and interviews featuring people who are helping the blind and low vision community get into the kitchen to cook up a storm.
Food For Thought airs every Saturday night at 8pm Adelaide time, and 8:30pm in Perth and across Victoria. You'll hear it right after Heard it Through the Grapevine, making it the perfect pairing.
If you've missed an episode and want to catch up, you can find all the episodes under the podcast tab at varadio.org. That way you can hear each episode where you want them, when you want them.
Bellissimo!