06 November 2019
Since the beginning of March I have had the opportunity to work as a communications and radio graduate on a full time basis at Vision Australia's Victorian head office in Kooyong.
This has been an amazing experience and something I would highly recommend to anybody.
My working week was split across the two teams, giving me the opportunity to interact with different people and take on a range of responsibilities.
In my communications role, I supported the team by writing articles about Vision Australia clients and events, as well as helping out with producing press releases.  
I was also responsible for handling website requests for content to be made or updated from across the organisation. This could be anything from events, classifieds, job ads or support for marketing campaigns.
My radio role tied in quite well with what I did in the communications team, where I also was in charge of creating content and updating the web page and corresponding with external contacts to share the content we created.
I was also able to work as a panel operator for several different shows over my time here, where I was responsible for setting volume levels, keeping shows to time, controlling microphones and interacting with presenters.
I also had the opportunity to interview a number of people for different Vision Australia Radio shows. One recent notable example was former British 400m athlete Derek Redmond, who I interviewed for Vision Sport.
I had a lot of fun chatting with Vision Australia staff and clients for various news stories, such as long-time client Wanda Egerton. Wanda is a strong advocate for the NDIS, and the advantages it can provide for people who are blind or have low vision.
If possible I'd be very interested to continue volunteering as a panel operator for Vision Australia Radio, as this is has been a fun experience and somewhere I know I can make a valuable contribution to the programs I'm working on.
As part of the program, I'll also move to an external organisation, at WISE Employment in North Melbourne.
I'm looking forward to seeing where the similarities and the differences lie between the two organisations I've worked in during the program, and also meeting new people and developing both professional and personal relationships.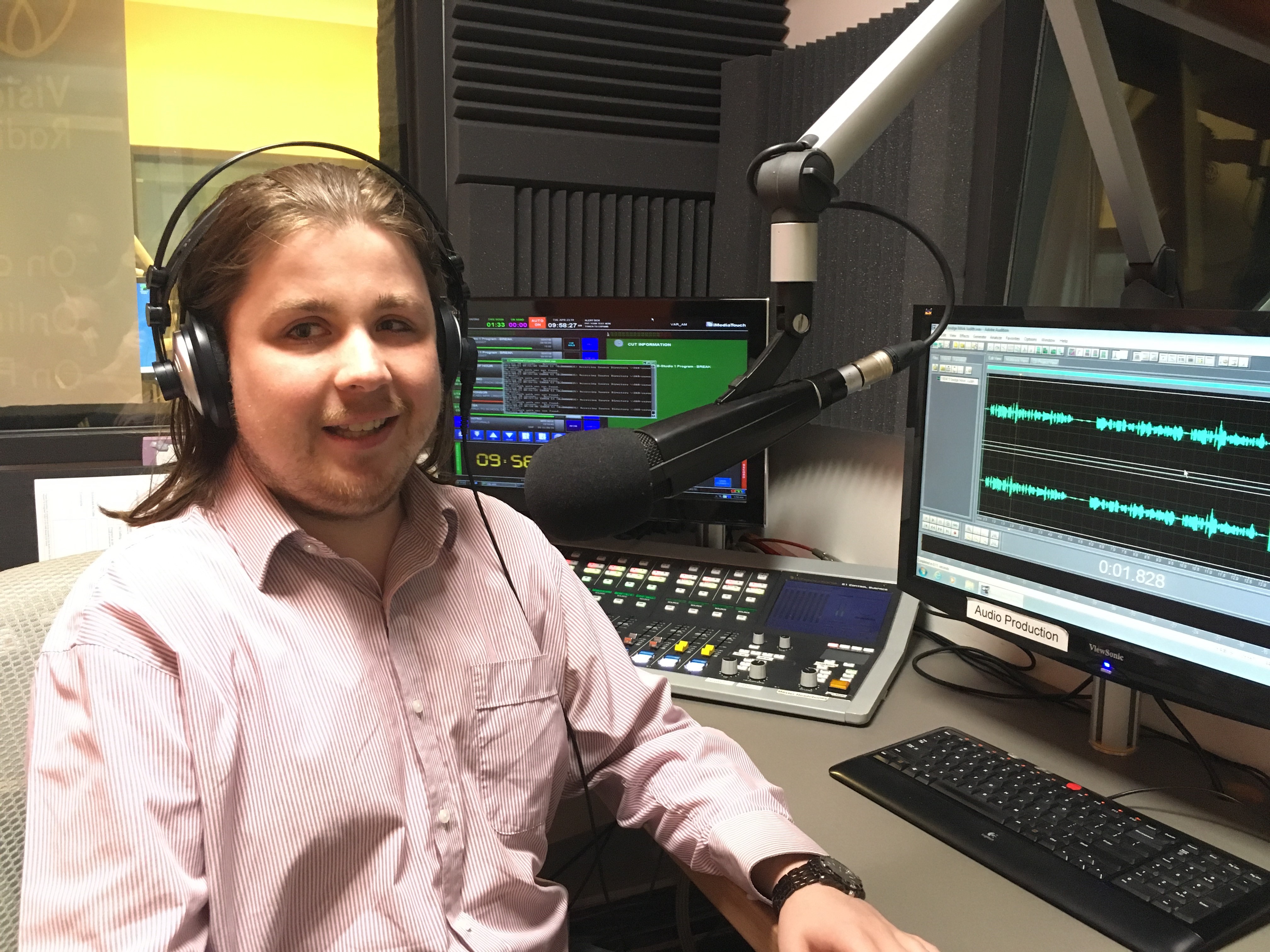 ​
​
I'm hoping to build upon what I've already learned in my role at Vision Australia, but also take on new roles and responsibilities at WISE such as social media or content planning.
Once the program's finished I'd love to go onto a media and communications role elsewhere, wherever that might be.
I absolutely enjoyed the Career Start Graduate Program and I would recommend it to anybody who is blind or has low vision and is looking to get their foot in the door in a field that interests them.
There are the usual ups and downs of working in a workplace, but I have always felt totally supported and valued as a member of the organisation.
I learnt not only professional skills from the various roles I had, but also broader individual and interpersonal skills from working full time with a large group of people.
There are so many different departments that make up Vision Australia, that there is bound to be one that suits anybody interested in helping give back to the blind and low vision community.
I am truly grateful for the ongoing support from Melissa the Career Start coordinator, as well as Vision Australia's Employment Services team, where an employment consultant works with you from day one of the application process.
They keep in touch with you to check on how you're doing throughout the program, and this extra bit of support makes the world of difference. 
As well as helping you out in the application process, they can assist with things like working with you on interview skills, or finding new clothes to wear to interviews and in the workplace.
If this all sounds appealing and you'd like to apply, I would highly recommend it. You will experience so much and meet so many new people, it's sure to be something you'll remember for a long time to come.
Applications for next year's program are open from November 1 until November 30, 2019. To find out more information about the program, please visit the Vision Australia Career Start Program page.