13 February 2017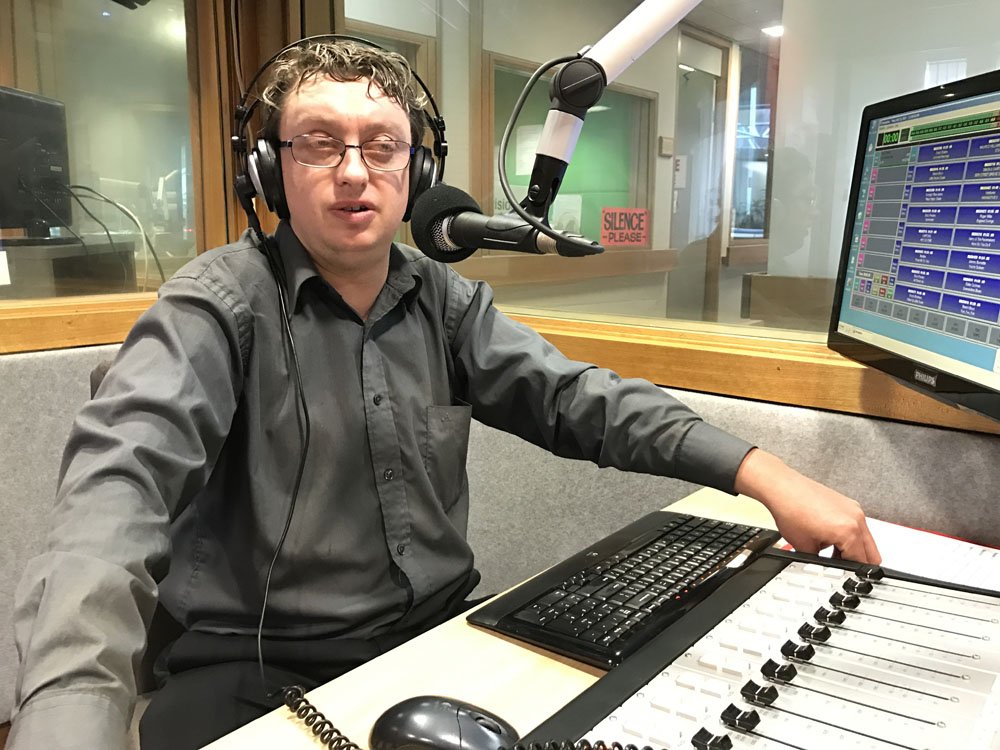 It was a love of sport that brought Vision Australia Radio volunteer Matt Lee into broadcasting, first hitting the airwaves at the age of 11 on his local community station's weekend footy program.
Now 36, Matt has enjoyed a long career in the industry, working as a producer, researcher and presenter at stations such as 3AW, Channel 7 and, most recently, sports station SEN 1116.
Matt started as a volunteer at Vision Australia radio recently, specialising in sports coverage, and is a strong believer in the power of radio to connect and keep people informed.
"Some listeners might not have the greatest vision but they can still use their imagination and be part of things and be up to date with what's going on," Matt said.
"For some people, radio is their best friend. They may not be able to get out and do things on a daily basis. So, for them to get all of the information they need through radio is a powerful thing."
While covering AFL and VFL on SEN 1116, Matt gained an AFL media accreditation that he hopes will add to coverage of the game on Vision Australia Radio.
"The most exciting thing about broadcasting sport is being able to speak to famous AFL players and other athletes right after they've won. Radio is such a great medium because it's all in the moment. Hopefully it continues for a long time to come."
Matt is also a Vision Australia client, with eye conditions glaucoma and aniridia. But as he puts it, he has never let that get in the way of things.
"I've always played sports and been actively involved in local football and cricket clubs … it's never precluded me from doing things I wanted to do," Matt said.
World Radio Day, on 13 February, is a UNESCO-recognised event to remember the unique power of radio to touch lives and bring people together across every corner of the globe.