21 July 2023

About the program
For the past 15 year the Vision Australia Library program, Hear This, has been been sharing choice picks from its audio catalogue to a dedicated legion of book loving listeners.
And host and passionate bibliophile, Frances Keyland, said she won't be switching the mic off anytime soon.
"As a national library service without a physical presence where people can browse books, having a radio program/podcast playing to talk about the catalogue and play samples, makes sense. It's a brilliant way to communicate with our library members," Frances said.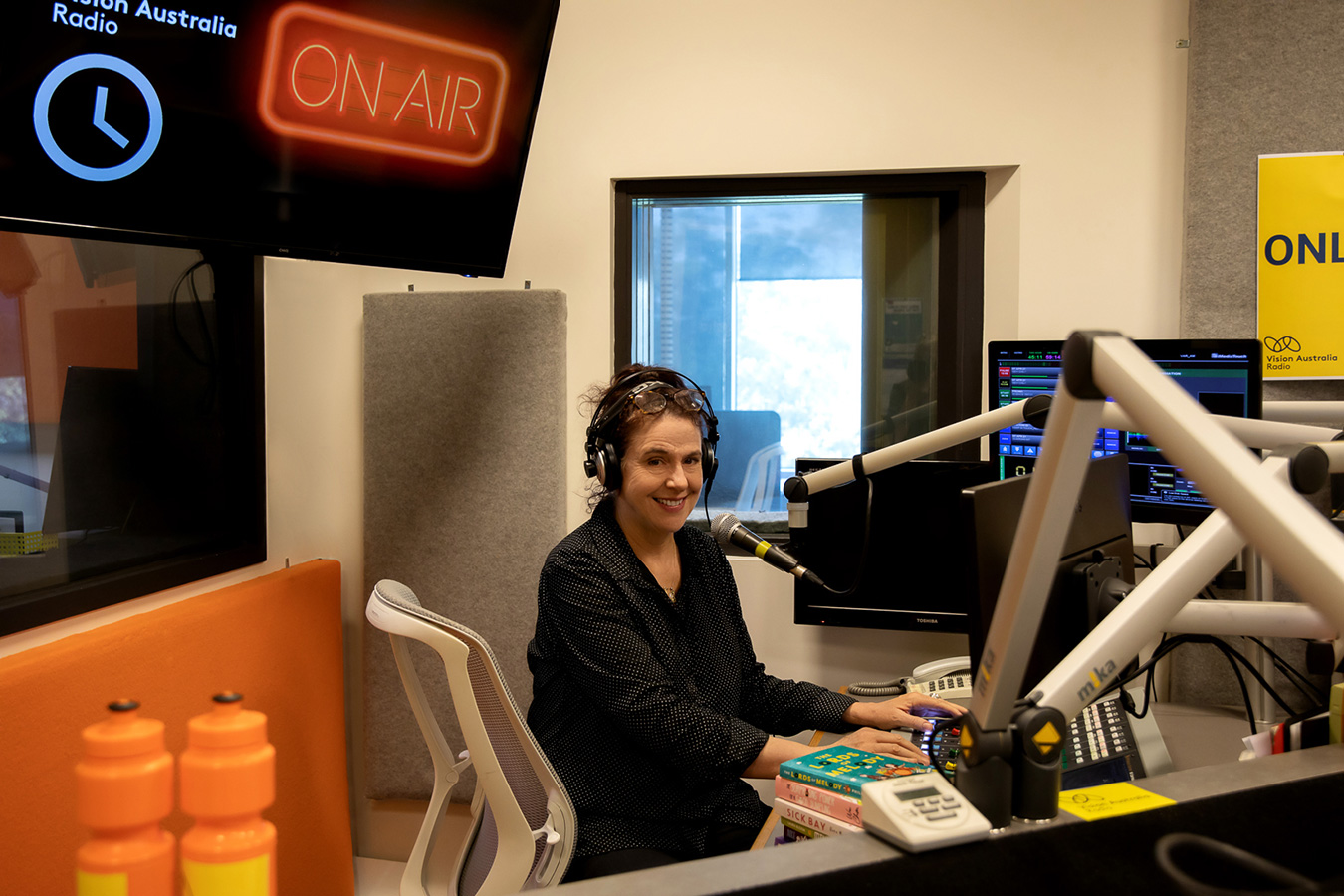 The Vision Australia Library is a free national service open to anyone with a print disability. Including, people who are blind, have low vision, dyslexia or any physical disability which may prevent from holding a traditional book.
Its catalogue includes over 8000 braille books and over 45,000 audio titles.
Frances generally puts the 30-minute weekly program together often in response to what's happening culturally, for example, Anzac Day, or in the book world either through literary award winners or shortlists, writer milestones or anniversaries. The most popular shows though are the ones featuring recommendations from fellow library members, which Frances describes as the "fuel" of the show.
"The Reader Recommended introduces new books and unearths classics that people may not have had the opportunity to know about. Recommendations from fellow library members really motivates people to want to access and read/listen to the book they may not have thought about reading. And encourages other people to recommend books."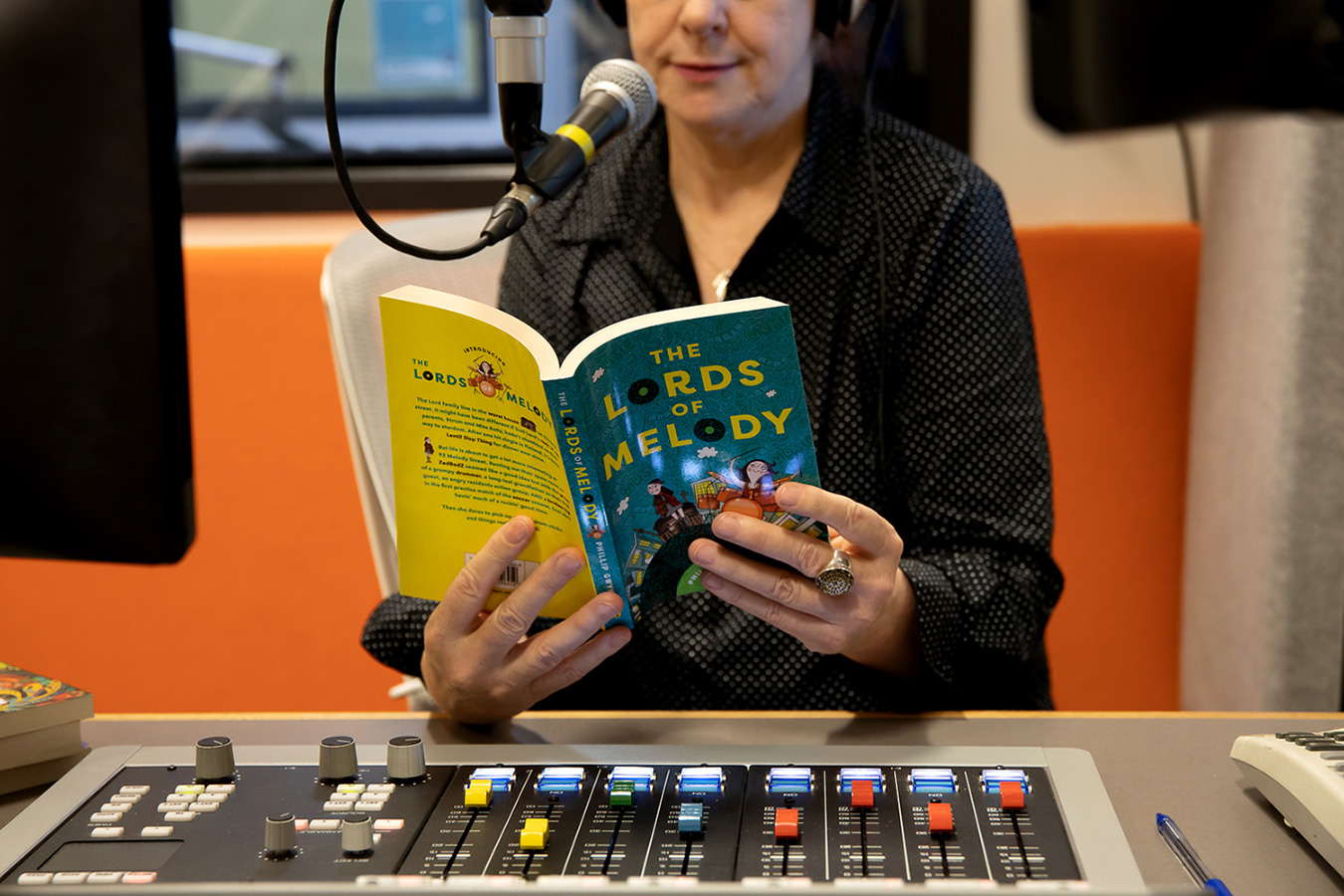 Frances says listener feedback has kept her motivated that last 15 years.
"Every time I get listener feedback I get a dopamine rush which gives me ideas for further programs. I love everything about books, talking about books is almost as good as reading books. I'm honoured to be able to provide this program."
How to listen
You can tune into Hear This each week on Vision Australia Radio, or subscribe via Omny or wherever you get your podcasts.
Vision Australia Library members can have the show delivered to their device of choice or through the VA Connect App.
Recent reader recommendations
Frances says a recent top reader recommendation is the works of US writer Sinclair Lewis. A very  witty writer who was the first American author to win the Nobel Prize for Literature.
The library has a range of his titles including Dodsworth and It Can't Happen Here.
Library member Joan recommends Half of a Yellow Sun by Chimanmanda Ngozi Adichie. Set in 1960s Nigeria, a country blighted by civil war, three lives intersect inways that none of them imagined.
Bob in the ACT stepped out of his reading comfort zone to "hesitantly" recommend the regency romance The Weather Woman by Sally Gardner.
Neva Friezland is born with an extraordinary gift of predicting the weather. In Regency England, where the proper goal for a gentlewoman is marriage and only God knows the weather this is dangerous.
Horror fan Paula recommends The Creeper by A.M Shine saying it gave her "chills". Renowned academic Dr Sparling seeks help with his project on a remote Irish village where a nameless fear stalks the streets.
The Vision Australia Library is a free public library which opens up a world of audio and braille books, newspapers, magazines and podcasts for people who are blind, have low vision or live with a print disability.
Call the library on 1300 654 656 or visit the library online here.