05 June 2019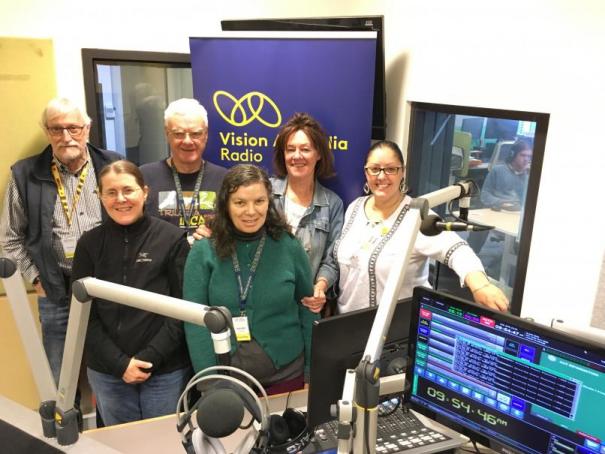 Our annual Vision Australia Radio donation drive is back again from June 1 to June 30 and we're asking you to click here and donate now to support the work we do.
The Vision Australia Radio Network operates to address the information needs of people who are blind, have low vision or a print disability. The service is delivered by an enthusiastic and passionate team of more than 800 volunteers nationally with the support of a small team of dedicated staff.
The Vision Australia Radio network comprises of 15 stations in total: three radio services in Melbourne, Adelaide and Perth, seven services in regional Victoria and five digital radio services.
Our Adelaide and Melbourne broadcasts are also streamed online, meaning all Australians have the opportunity to benefit from our radio network and the content it provides.
This year, you can choose to support Vision Australia Radio with a one-off donation, or you may wish to choose the option of giving to us on a monthly basis.
Remember, donations of $2 or more are tax-deductible so now is the perfect time to support the community radio network you love, but do it before June 30.

Government support, grants and sponsorship make up only a percentage of the revenue we need to keep on air across Australia, so your support is vital.
Without your generous donation our volunteers wouldn't be able to provide the blind and low vision community with the accessible news and information that we broadcast 24 hours a day, 365 days a year.