23 May 2023
PERTH VOLUNTEER CELEBRATION 17th May 2023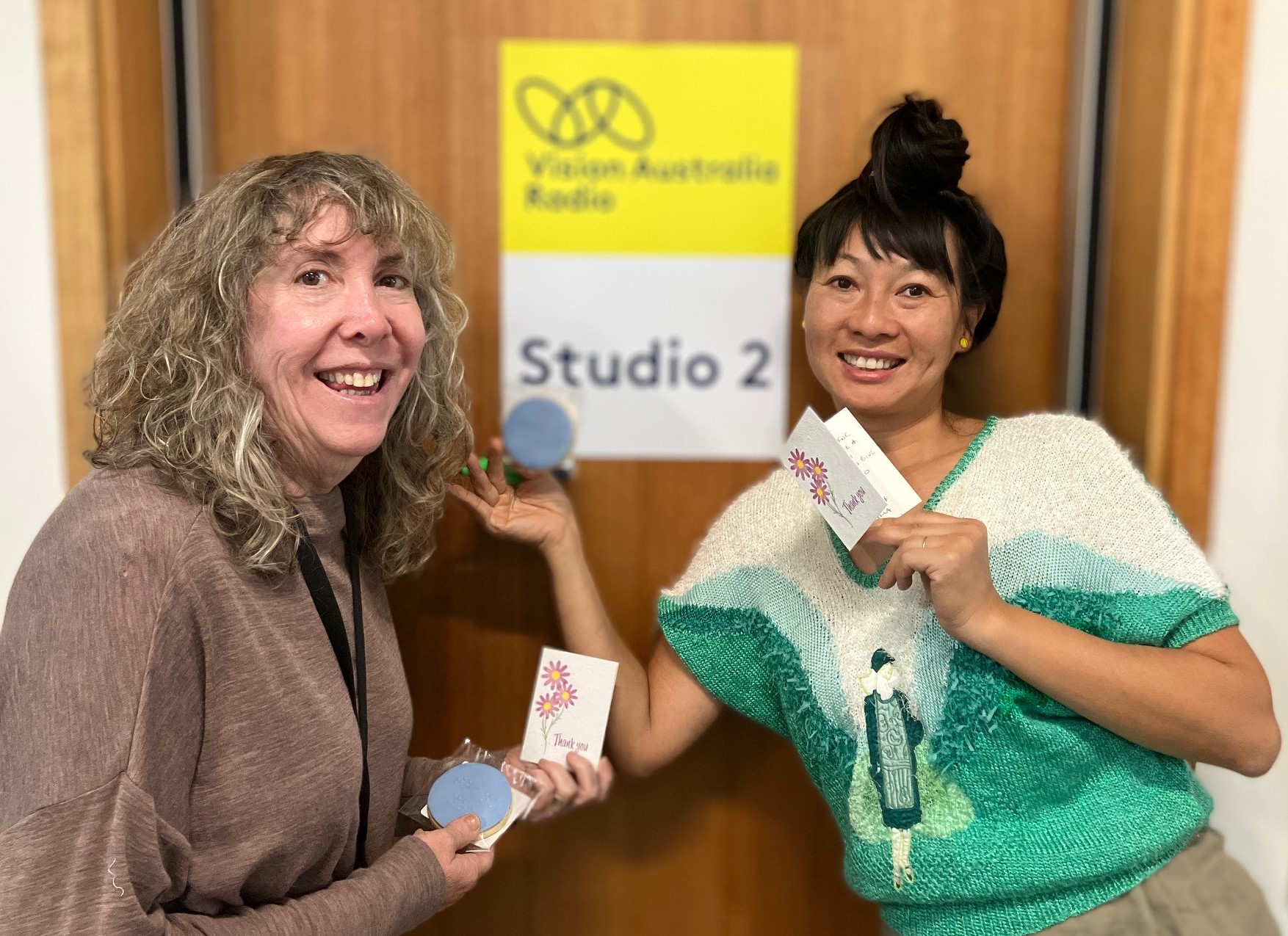 Vision Australia Radio's Perth volunteers, staff and CEO Ron Hooton got together on the 17th of May to celebrate National Volunteer Week 2023 in glorious sunshine and within the lovely gardens at Perth City Farm. This annual gathering is held to share Vision Australia Radio's thanks for the 60 plus Perth based volunteers who so generously give their time, energy and passion to run our essential radio reading service and provide support to Vision Australia's Seeing Eye Dogs clients and their dogs. The Celebration was a lovely way to connect, celebrate and pay our respects to our wonderful volunteers.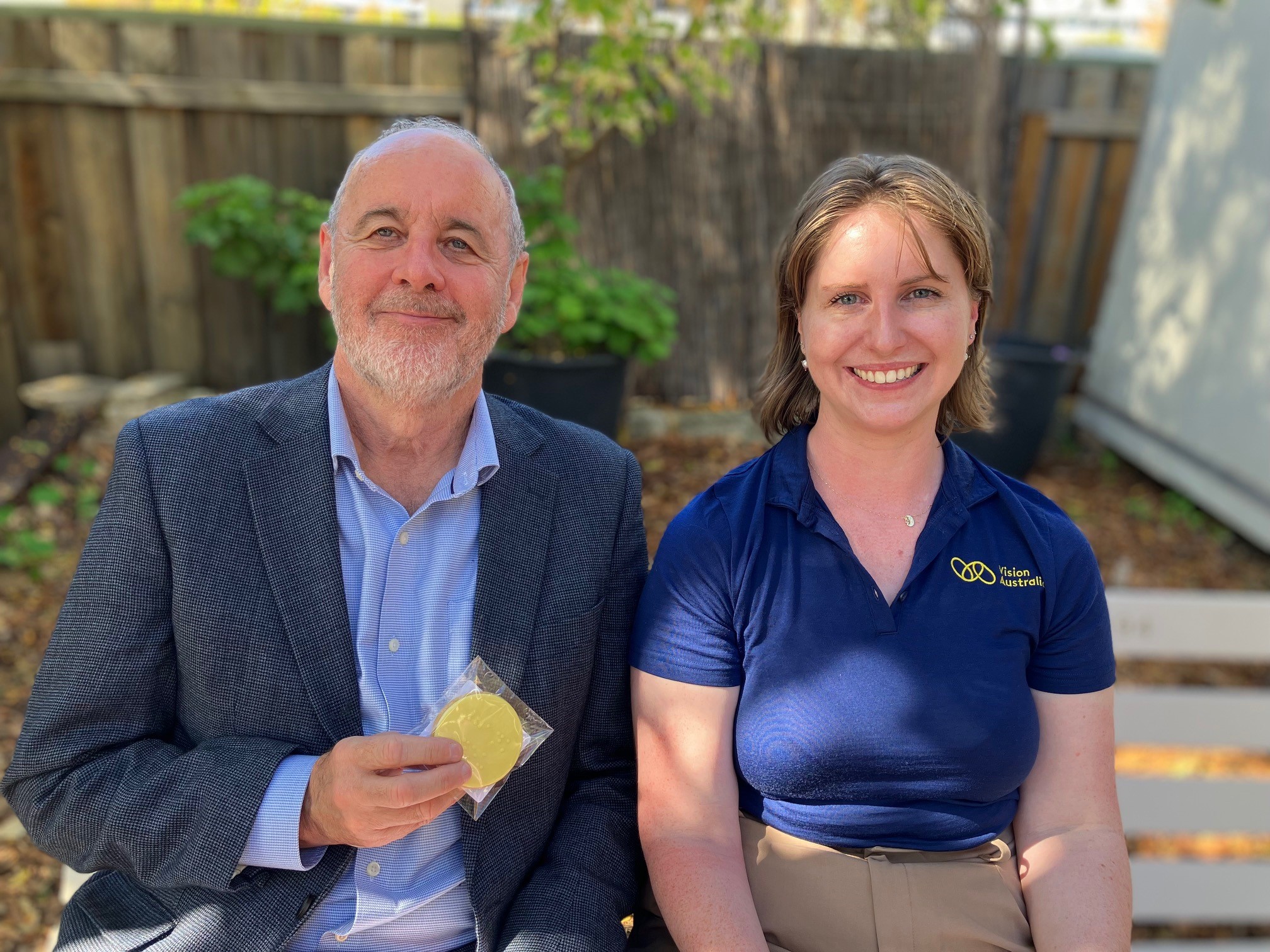 Vision Australia Radio is grateful for the generous support of Volunteering WA and Lotterywest that contributed to making this National Volunteering Week event possible, allowing us to provide our volunteers with a plantable Thank You card, embedded with Swan River Daisies seeds and a gift of a large Choc O Yum cookie, with a topper reading 'Thank You' in Braille. These delicious cookies were made with love by local business lady, Jessica Strudwick.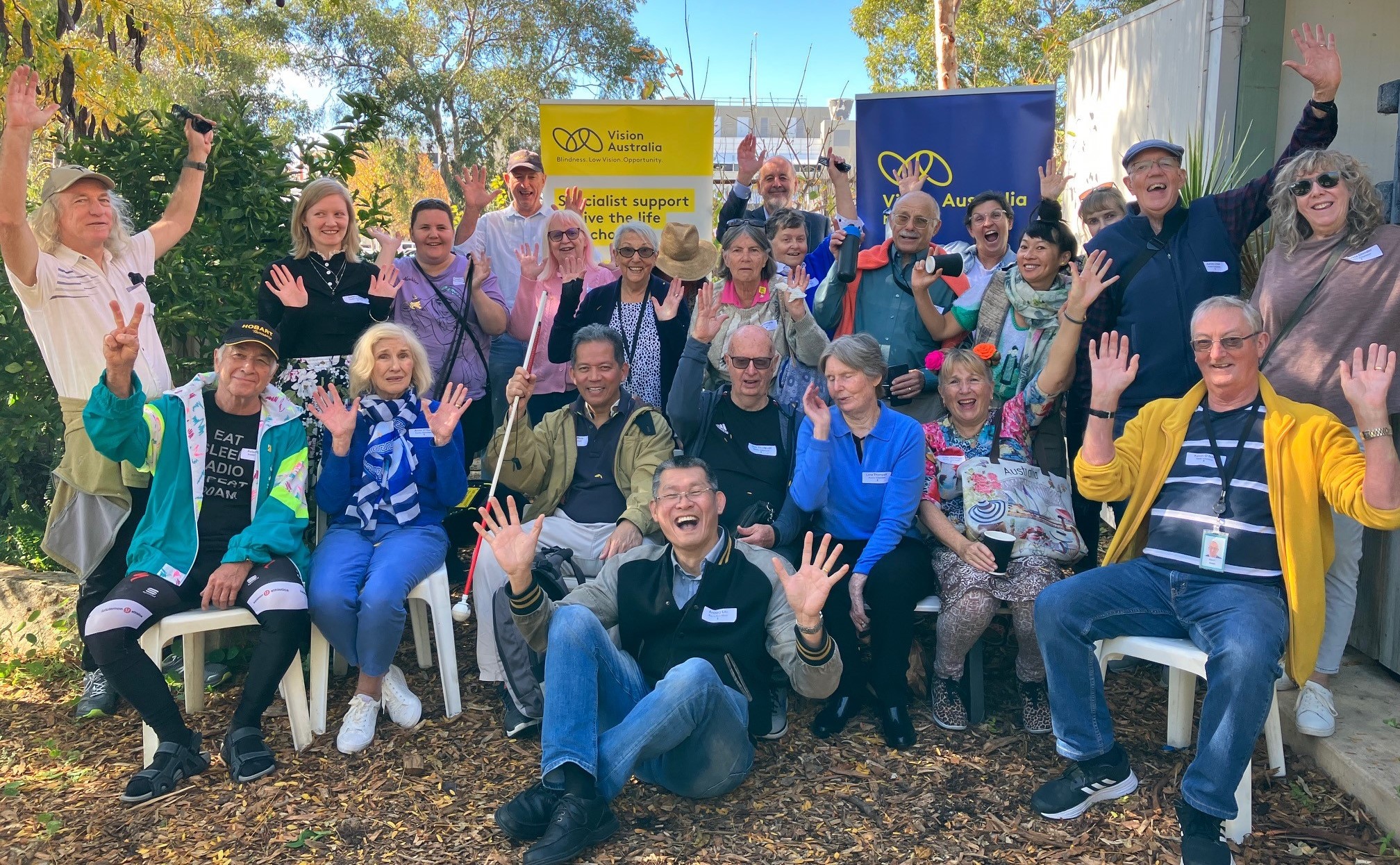 Tune in Perth via 990am, or varadio.org or listen on DAB at VA Radio.