16 November 2018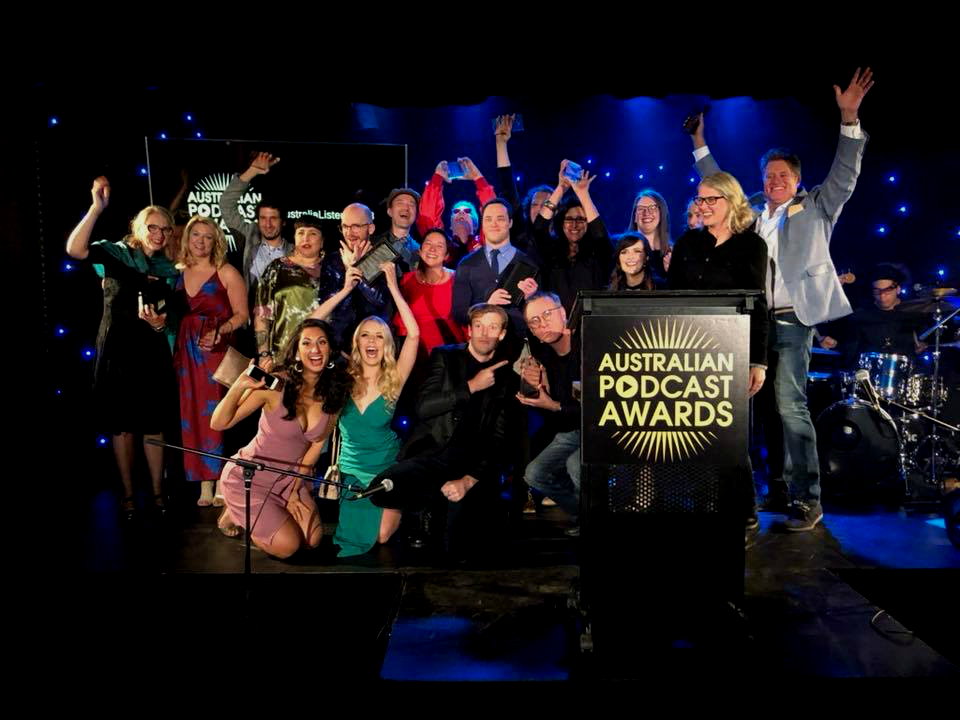 Vision Australia Radio is proud to announce that in 2019 we will be a media partner to The Australian Podcast Awards. Conrad Browne Vision Australia Radio and Audio Services Manager says: "making content more accessible to the blind and low-vision community we represent is what we constantly strive to do and having our speciality content available on our podcast service means that programs are available on demand where our audience wants them and when they want them."
It's a partnership that has been gratefully welcomed by the organisers of the event. The Australian Podcast awards was established in 2017 to recognise and reward Australian podcasters. Categories reflect content being produced in this country, and celebrate the industry and community that is taking shape around this content. Awards are judged by an independent panel of experts.
"Organising the Australian Podcast Awards has helped me understand how podcasting plays a huge part in the lives of Australians who are blind or vision impaired," said awards Founder Dave Gertler, "The people at Vision Australia Radio have been providing this important service since well before podcasting even existed. We are really proud to be celebrating this synergy between podcasting and inclusion by initiating a partnership that will bring more Australian podcasts into the ears of VAR's community, for whom consuming audio is such a critical way of life."
VAR will be providing promotional support to the Australian Podcast Awards across stations in Perth, Adelaide, Melbourne and Regional Victoria, as well as on our digital channels, leading up to and beyond the awards event on 18 May 2019.
Anyone with an interest in podcasting can participate and connect by entering and/or attending the awards ceremony at the Seymour Centre in Sydney.
For more information on the event, click on this link to be taken to their website: https://australianpodcastawards.com/