12 March 2020
In an early podcast highlight for the week, we take a look at World Glaucoma Week 2020 and a recent episode of our new radio program 'Studio 1', Vision Australia Radio's weekly look at life in Australia from a low vision and blind point of view.
March 8 to 14 is World Glaucoma Week and host Matthew Layton focusses his attention on this eye condition which affects approximately 300,000 Australians.
Matthew chats with Kirk Pengilly of INXS about how he nearly lost his sight to glaucoma at age 29.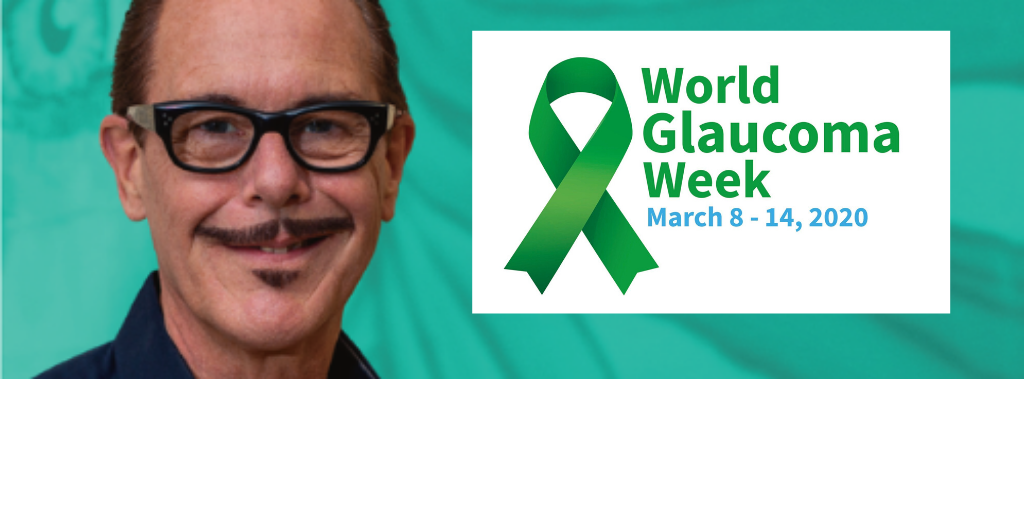 He meets former chef and now children's author Jen Gierens about the morning she woke up to find she'd lost the sight in one eye.
Before wrapping up an action packed program for another week, Matthew consults the show's emotional guru, registered counsellor Tammey Candeloro of 'Counselling 4 You WA' for her very personal perspective on glaucoma.
[PHOTO CAPTION: Kirk Pengilly, member of INXS and Special Ambassador, Glaucoma Australia – who wears glasses and has a very rakish moustache - smiles at the camera.]
Studio 1 relies on the lived experiences of our community to drive conversations and content each week. If you have a story you would like to contribute about living with blindness or low vision, get in touch with Matthew via the following methods and we may feature you and your story in a future episode.
CALL or TEXT: 04 500 78834
EMAIL: studio1@visionaustralia.org
TWITTER: twitter.com/varadionetwork and twitter.com/whingeingpom
On next week's show Triple J newsreader and ABC reporter Nas Campanella.